<< Back to merchandise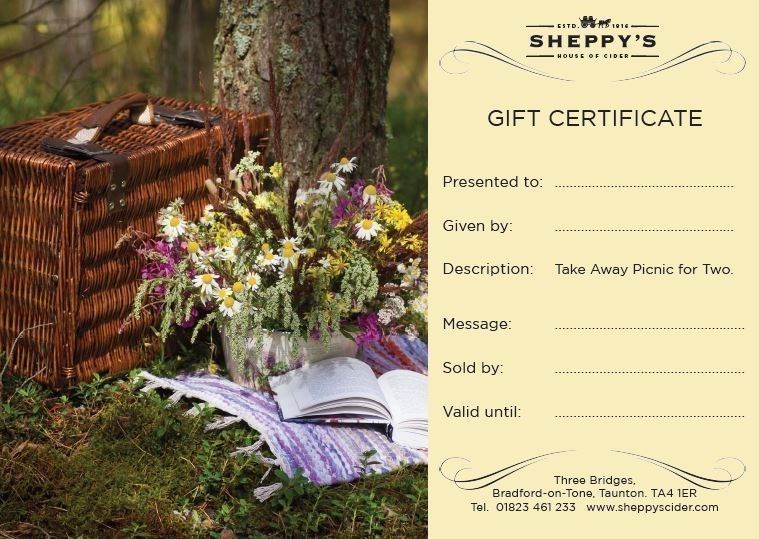 Take Away Picnic for Two
-
"Thank you!" "Happy Birthday!" "I miss you!"

Whatever the reason, treat someone special with a fantastic experience at Sheppy's Cider Farm.

Gold Medal sharing cider
Cheddar cheese 100g
Blue cheese 100g
Small chutney
Pack of luxury crackers
Pot of olives 100g
Pork pie or vegan/vegetarian roll
Pate or vegan/vegetarian bomb
Sandwiches (2 rounds)
Two tray bakes
Cheeses are all hand cut, so weights are approximate.

Your hearty take away picnic for two is the
perfect way to enjoy our beautiful Somerset orchards and walks. We have picnic tables or,
you can sit on the grass if you prefer.

Walks are marked with coloured arrows and you are welcome to bring a dog if it is kept on
a lead at all times.

Please book your picnic at least two days in advance by calling 01823 461 233 (option 4)
or by emailing farmshop@sheppyscider.com, when we will answer any questions you have.

Please advise us if you have any dietary requirements when you book, so that we can do
our best to cater for your needs.
Terms and Conditions