<< Back to merchandise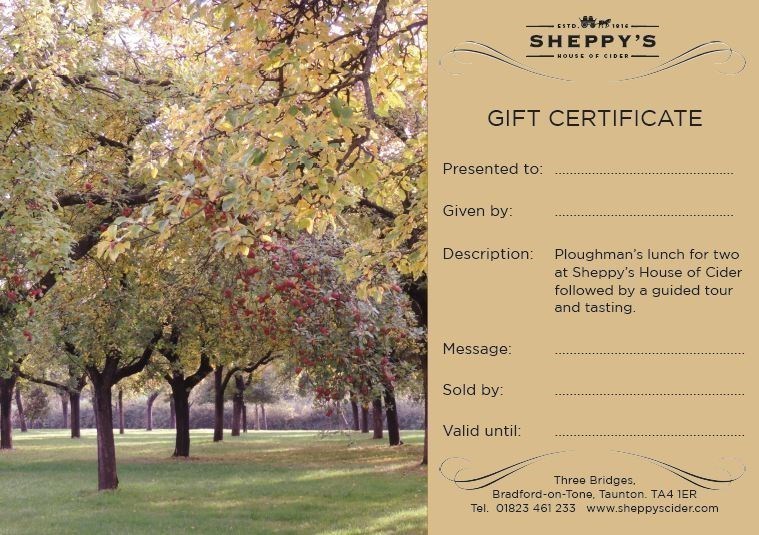 Guided tour, tasting and lunch for two
-
"Thank you!" "Happy Birthday!" "I miss you!"

Whatever the reason, treat someone special with a fantastic experience at Sheppy's Cider Farm.

Sheppy's House of Cider Ploughman's lunch includes:
Half pint of Sheppy's cider, local beer, soft drink or tea/coffee
Fully guided tour and cider tasting
A small gift each to remember the day

Sheppy's House of Cider is in the heart of Somerset and, with 200 years of family cider-making history, is the perfect place to learn
about the history and production methods of the county's most famous rural drink.

You will take your wholesome meal in the House of Cider before joining a group for the tour.

Your fully guided tour will include visits to an orchard, the press house, a vat house and our
rural life museum. The tour ends with a guided tasting of a selection of the wide range of
ciders made here at the farm and you will leave with a small gift to remember your visit.

All tours need to be booked well in advance by calling 01823 461 233 or by emailing
events@sheppyscider.com, when we will answer any questions you have. Please advise
us if you have any dietary requirements or mobility limitations when you book, so that we
can do our best to cater for your needs.
Terms and Conditions