Welcome to the House of Cider
Our farm shop is well stocked with essential groceries including fruit & veg, eggs, dairy goods, jams & chutneys and many other essential items. Our butchery is also open as normal providing our own home-reared Longhorn Beef, BBQ packs, Breakfast packs and many other locally sourced meats. The Deli counter is stocked with our famous homemade "Dawnish" pasties, homemade sausage rolls and mouth-watering pork pies. You are also able to pick up our full range of ciders as well as assorted soft drinks.
Please respect the social distancing rules when visiting the shop.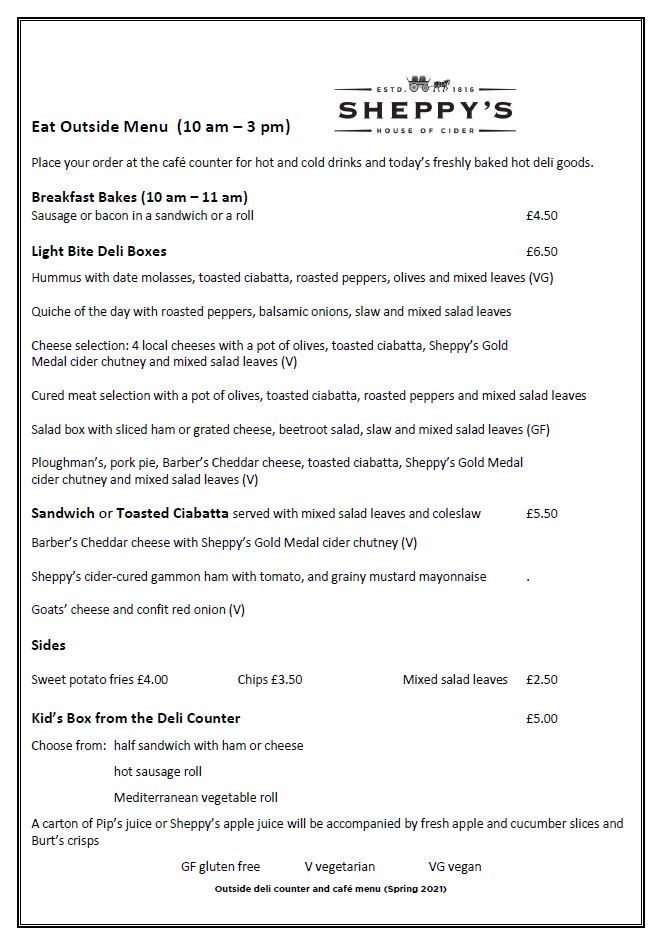 Opening Hours
Take a look at our opening hours and and discover how to find us…
please note our opening hours for Christmas and New Year are different. Please contact us on 01823 461233 to confirm or visit our Facebook page.
Cafe
We are very proud to stock our shop with as many excellent locally produced Somerset products as possible, as we believe that supporting the local industry is not only important to the future of the local economy, but also the future of the region as a whole … and as just as important, they're all fantastic products!
We're always introducing new stock and new suppliers into the Farm Shop and we have lots of our own branded items too!